< back
Tommy Hilfiger FA22: Tommy Factory
New York, Online, September 2022
Our Services
UX
Production
Concept Development
Creative Direction
Design
Technical Build & Deployment
01.  Challenge - Bringing Tommy Hilfiger's creative playground to life for its return to New York Fashion Week
Tommy Hilfiger returns to New York Fashion Week for the first time in three years with an experiential runway event that sought to immerse audiences physically and digitally into a refreshed brand world. To bring to life the overarching narrative and vision for Tommy Factory FA22, Holition was appointed as Creative Lead for all the digital elements for Tommy Factory FA22, including digital interaction at the show, live streaming integration, all gaming element design, audience digital co-creation tools and digital marketing assets.
02. The Solution - Bridging the Tommy Factory FA22 Physical Runway Experience into the Metaverse
Drawing inspiration from New York City skyline and Andy Warhol's iconic creative aesthetic, TOMMY FACTORY FA22 reimagines the runway experience through a series of simultaneus cross-channel takeovers linking New York into the Metaverse.
th factory
tommy factory
Tommy Hilfiger Fashion Show 2022
Tommy Factory FA22 Physical Runway Show
Holition was responsible for designing the manner in which all digital assets became integrated into the physical show.  This included showing live real-time film grabs of players in the Roblox arena projected into the show and augmented reality audience co-creaeted artworks using Andy Warhol's trademark 'mylar' balloons.  Tommy Factory FA22 was the first physical fashion runway show to be simultaneously live-streamed on the Roblox platform. 
"I set out to build a new creative experience where cross-generational communities can come together and connect in fresh ways. It's experiential. It's real."
- Tommy Hilfiger
Roblox x Tommy Play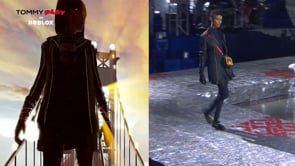 Metaverse Activation in Tommy Play, Tommy Hilfiger's Brand World in Roblox
Holition brought the essence of Tommy Factory FA22 through creative design direction, player behaviour and virtual avatar design inside Tommy Hilfiger's brand world in Roblox, working alongside award winning game development agency Sawhorse. Holition's concept was converted into Manhattan into a virtual playground inside Roblox where the models walking the physical runway in the fashion show simutaneously appeared in Roblox as virtual avatars wearing the identical clothes and accessories.
th roblox
tommy pillow
The Creative Digital Strategy
Leading creative digital strategy for Tommy Factory FA22, Holition's vision was to express the brand's storyworld both in the physical and digital space by integrating the physical show in New York Fashion Week, the brand's Roblox world, Tommy Play, and the global livestream on tommy.com, Youtube, LinkedIn, and Instagram, in collaboration with Tommy Hilfiger, Roblox, GEEIQ, and Sawhorse Productions.
Tommy Cloud Factory Augmented Reality Art Experience
To further support the creative strategy of merging the physical world with the digital realm, Holition designed a way of involving the audience and VIP guests in the show and further supporting the Andy Warhol methodology of collaboration and co-creation. The Tommy Cloud Factory Augmented Reality art experience allowed users to build their own Andy Warhol inspired mylar balloon, personalising the design and allowing them to apply an individual touch with their initials, which then could be 'launched' in augmented reality to hover over the catwalk. Each co-created balloon was sent to the live show space and simultaneously in the Tommy Play Roblox environment.
To commemorate the experience, POAPs (Proof of Attendance Protocols) or Digital Mementos were given to each individual as a souvenir for creating their individual balloons using the Tommy Cloud Factory Augmented Reality art experience. 
Tommy Factory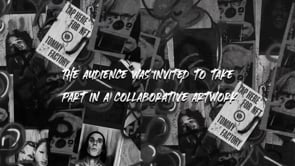 th website 01
media publications