< back
Burberry Virtual Studio | AR Makeup Tutorials
London, 2020
Our Services
Production
Insight
Innovation
UX
Concept Development
Design
Technical
R&D
Deployment
Support
01.  Challenge - Introducing an augmented reality activation to support a global brand repositioning
In line with Burberry Beauty's new global branding direction and the launch of the new Essentials Glow Palette,  Burberry Beauty (under the Coty Group) engaged Holition in July 2020 to introduce the brand's first augmented reality-enabled digital activation that would inspire and educate consumers on how to achieve their perfect glow looks.
02. The Solution - Harnessing technology to create a world first-to-market innovation
Burberry Beauty Virtual Studio is a first-to-market innovation that features the most advanced virtual beauty experience yet.
Harnessing facial tracking technology, augmented reality, and AI to aid in product discovery, recommendations, and application education, the web-based experience is a pioneer in the realm of hyper-personalised brand touchpoints.
bbvs002
01. SCAN / FACIAL TRACKING & ANALYSIS

Burberry Beauty Virtual Studio harnesses Holition's most robust and all-encompassing facial tracking technology to introduce a game-changing innovation within the experience. The face scan analyses and maps users' facial features to create their own unique and individual profile, which enables users to visualise and refine their results according to the look that they aim to achieve.
bbvs003
bbvs001
burberry face scan 2
02. DISCOVER / MOBILE & WEB-READY VIRTUAL TRY-ON

Built on Holition's FACE™ technology, our virtual try-on and diagnostics tool tracks over 100 points of the face, designed to create hyper-realistic beauty looks.
With superior facial tracking and beautiful product visualisations, its virtual try-on functionality far exceeds other virtual cosmetics experiences by providing users with complete looks, without the need for a separate app.
Burberry Virtual Studio Landing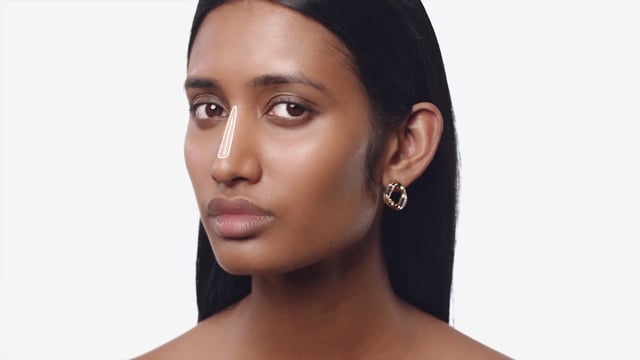 03. LEARN / AUGMENTED REALITY GUIDED TUTORIALS
The experience also includes hyper-customised and guided tutorials based on the individual's facial features (i.e. face shapes, eye shape, brows, mouth, and skin type), aiding in product education, whilst enabling users to get acquainted with characteristics such as texture and colour.

The AR guided tutorials is a pioneering innovation for virtual beauty retail experiences, featuring 3D stylised animations superimposed on the user's face via AR technology to highlight specific points of make-up application.
With 7 Beauty Glow looks to choose from, users can set their preference according to occasion and desired finish (e.g. day to night look).
mobile tutorial page webviewmobile
Leveraging immersive technologies to deliver the most advanced virtual beauty experience yet.